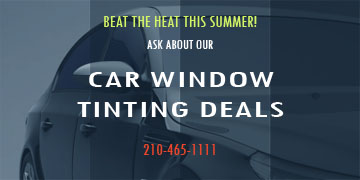 Looking for a mobile or marine electronics expert to upgrade your car, truck, or boat in the San Antonio area? You've come to the right place. Electronics 2000 is your licensed and insured choice for superior workmanship and professional customer service. Whether you're interested in car audio, mobile video, navigation systems, or other components, we have the skill and experience to install everything quickly and accurately. We've been in business since 1993, and we'll put everything we've learned in those years on the job to work on your vehicle. Contact us via phone or e-mail today or stop by our showroom to tell us about the window tinting, keyless entry, car alarm, or other feature you're considering for your vehicle. We'll be happy to give you a free estimate for our expert services! 
Car Audio Systems
Navigation Systems
Licensed & Insured
24 Years of Experience
Free Estimates Available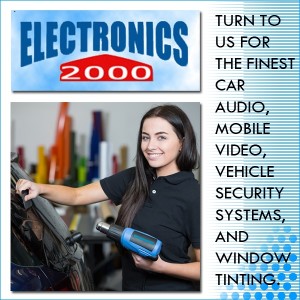 We're based right here in San Antonio, and our service area comprises much of the surrounding region. Come to us for car, boat, or truck accessories if you're based in Boerne, Floresville, New Braunfels, Austin, Kerrville, Karnes City, Cotulla, Pleasanton, Seguin, or anywhere else in the vicinity. Our shop is easily accessible, and we generally won't need to keep your vehicle for more than a few hours in order to install your new car audio, backup assistant, or other feature. We're the hassle-free choice for mobile and marine electronics.
At Electronics 2000, we don't just upgrade personal vehicles. We can also assist commercial clients, doing fleet work and working with dealerships. We're equipped to meet all of your car, boat, and truck customizer needs. Plus, on top of talking you through the best car alarms, car audio systems, and other components on the market and helping you select what's right for your needs, we can install items that you've purchased elsewhere. We can even repair systems that were installed at other shops. Electronics 2000 is your one-stop shop for exceptional mobile electronics services in San Antonio.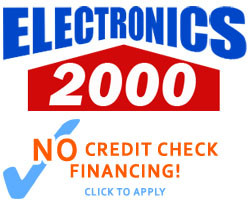 We're proud to be affiliated with the Mobile Electronics Retailers Association and the Better Business Bureau. We're also thrilled to have been chosen by Consumer Business Review as a car audio specialist five years in a row. What do those affiliations and honors mean for you? When you hire Electronics 2000, you'll benefit from our knowledge, skill, and expertise. You can look forward to your new backup assistant, window tint, or in-car DVD player working properly right away and long into the future. We even stand behind our workmanship with a lifetime warranty.
Contact Electronics 2000 today to discuss your needs with us, and to book your appointment! From marine stereo to HID lights for your car, we have what it takes to give you a finished product you'll love. In and around San Antonio, we're your best bet for car, boat, and truck accessories.